| | |
| --- | --- |
| Common mistakes to avoid when applying for a UK Work Visa | Posted: November 25, 2022 |
The applicants face UK visa application rejections numerous times due to scrutinized processes. Even in the past, the UK government had declined thousands of bulk proposals as people committed some errors in the application that needed to be submitted properly.
Earlier, approving a UK visa was more challenging as everything was conducted offline. However, that's not the case today.
The visa application form can be filled out online at the UK Gov website. Therefore, it's a golden opportunity for aspirants looking for work in the UK. They can take help and eliminate all the mistakes during application.
So, let's understand the topic and what mistakes you should avoid when applying for a UK work visa.
10 Common Mistakes To Avoid When Applying For A UK Work Visa
If you are hired in the United Kingdom, and an employer is sponsoring you, you should start with the UK visa process before 90 days of the joining date. After communicating with your prospective employer, you must know the detailed application process. However, we often forget to discuss possible mistakes that can be made.
So, here are a few mistakes that most people make and end up getting their visa requests rejected.
1. Providing misleading information: Most people answer with inconsistencies that don't match the document details and, thus, create suspicion in the minds of the interviewer. As a result, they canceled the visa application. Therefore, while answering the UK visa interview questions, ensure that you provide accurate information.
The UK tier 2 visa applicants pay extra attention to this tip. Ensure that you provide all the crucial information regarding your previous employer, employment, and funds. Additionally, it is a general requirement to give the police certificate indicating that your criminal record is clean. So speak the truth even if you have some history.
2. Applying before having a sponsor: Most people apply for a UK visa thinking they will find a job after reaching there. However, that's different from how England's visa application functions. Finding a job and employer willing to sponsor you and provide employment in the United Kingdom is mandatory. So, get your homework done, find a suitable job and a sponsor, ask for a Certificate of Sponsorship, and then apply for the visa.
Additionally, you must present the other details, i.e., the salary offered per year. To do so, always provide relevant sources such as CoS. The officials need these details to ensure that you are paid well.
For example, suppose the basic salary for a job role you are offered is 30,000 Euros per year, whereas you only get 15,000 Euros.
3. Submitting documents in paper format: The UK visa approach is altered today. The application process is conducted electronically. So, make sure not to make the mistake of paper document submissions.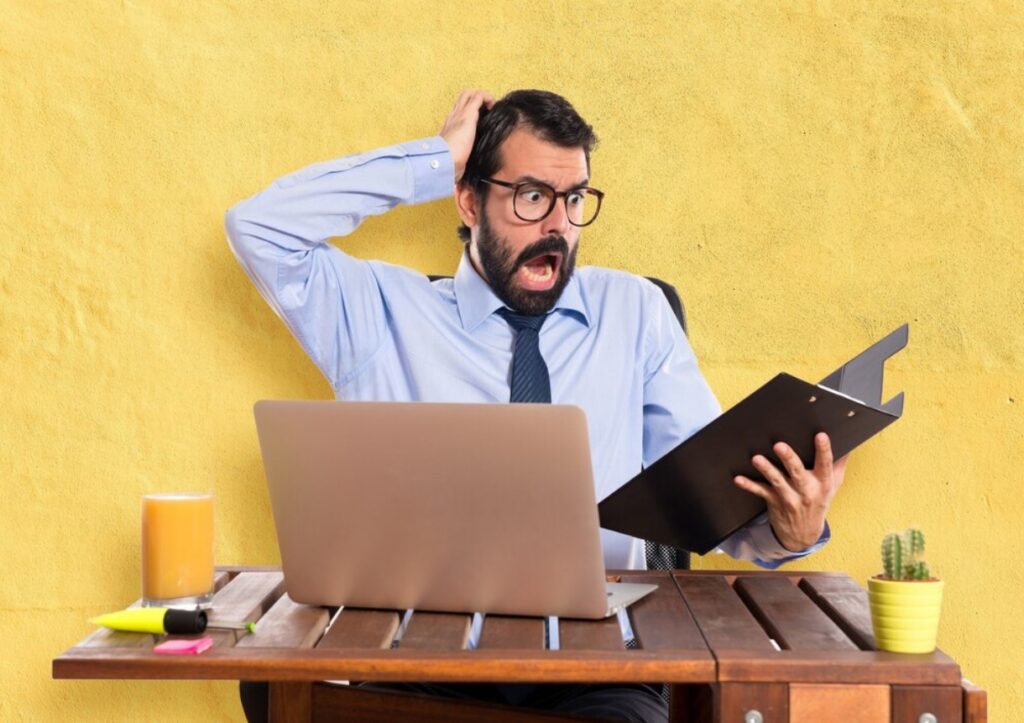 4. Don't be overconfident: Many people have the misconception that the immigration process to the UK is simple. You might need to pay attention to some complexities in your application that are often avoided due to overconfidence. As a result, you would have to wait longer, and the outcome of your application might not be favorable.
Therefore, address the issues in your application and remember all the essential guidelines, even if you think you know it all.
Don't only rely on the internet for information, as it might lead to errors. So, it is wise to contact professionals.
5. Having insufficient funds: The finances required to stay in the United Kingdom are relatively higher than in most countries. Thus, you can only survive in the UK with sufficient funds.
Most people need more funds in their bank accounts. However, when the officials cross-check financial information, they immediately discard your application. So, first, furnish your financial circumstances and then apply for a UK visa application.
6. Lack of Financial evidence: Having enough funds but no supporting evidence also leads to visa rejection. Applicants must produce a supporting document proving their money in their bank accounts. Borrowed money without legal processing is considered fraud income.
7. Only complete documentation: People often commit errors and produce incomplete documentation in haste to get an England work visa. For example, having a passport, CoS, financial proof, address proof, etc., but forgetting the evidence of accommodation. Providing incomplete documents is a significant reason for UK visa rejection.
8. Lengthy and vague itinerary: When you present the lengthy itinerary plans, it reflects that you are planning to stay in the land of England longer than the visa's validity.
Additionally, don't make vague itinerary plans. The candidate must be able to state where they will stay if they seek employment in the UK.
Pro tip: Inform the Embassy about your daily activities details through the cover letter to speed up the visa process.
9. Not attending the interview or biometrics: Most people think they can miss the interview and reschedule it. It's untrue. Applicants must visit the interview or biometrics on the scheduled day. Failing to do so will straightforwardly lead to your visa rejection. Additionally, it feeds into your visa application record, which might need to prove better in the future.
10. Arriving late at the Embassy for the interview: Candidates should reach the Embassy a few minutes before the scheduled time. Therefore, they must plan the time accordingly. Officers will not cater to your excuses for arriving late for the interview. It will only give a wrong impression of your irresponsible behaviour. Therefore, avoid even the slightest mistake in getting your work visa rejected.
So, these were some common mistakes people make in the UK work visa application process. You can learn from such candidates' mistakes and save yourself from getting your visa rejected.
Seek Professional Help
It is no secret that the UK Embassy receives thousands of visa applications worldwide each year, especially for work purposes. So, it would help if you were thoroughly prepared with evidence, documents, and funds to get your visa approved. You can also seek professional help that can help you understand the UK visa process guidelines. It will help you to avoid any mistakes during your application.
| | |
| --- | --- |
| Posted By: | Work permitz |
| Description: | Work Permitz is the best Visa & Immigration Consultants in Hyderabad. Our immigration consultants will provide Work Visa for UK, USA, Singapore, Canada, Malaysia and Australia to individuals who want to migrate or work. |
| Phone: | 08106585065 |
| City: | Hyderabad, India |
| Website: | https://www.workpermitz.com/ |